When uploading a return, you may receive this notification :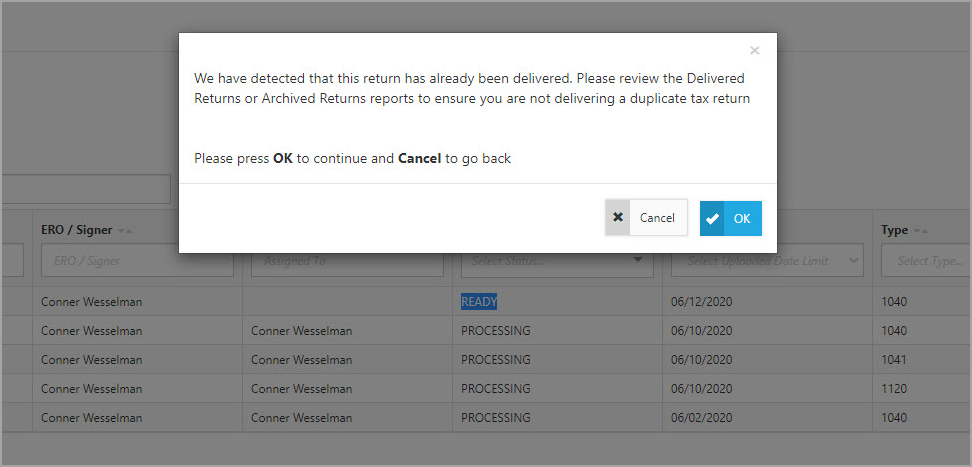 This notification indicates that the return has already been uploaded and delivered previously. We recommend checking the Delivered/Archived returns section or the Recycle Bin in SafeSend Returns for the return to ensure that it hasn't already been delivered.
You can still deliver the return even though it is marked as a Duplicate. The duplicate return notification and status are just there to let you know the system has recognized that the return has been delivered before.
If the return has been delivered and it requires changes, we recommend recalling and reprocessing the return. More information on this can be found here.