If users experience login problems following a software update to SafeSend Returns, it might be caused by a bad bookmark. This can also be caused by a date/time settings conflict.
Many users bookmark the landing page in SafeSend Returns after they log in. Unfortunately, this can save additional information in the bookmark link that becomes invalid following an update.
What do users see if their bookmark is invalid?
The login page may continuously load.
The login page might be blank.
An error message might appear similar to: "The page you are looking for cannot be displayed because an invalid method (HTTP verb) is being used."
How to login to SafeSend Returns without a bookmark:
How to prevent login issues in browser bookmarks:
How to check date/time settings:
Open Date & Time settings on your PC.
Make sure Current date and time are correct.
Enable the Set time automatically option to make sure the date and time are correct moving forward.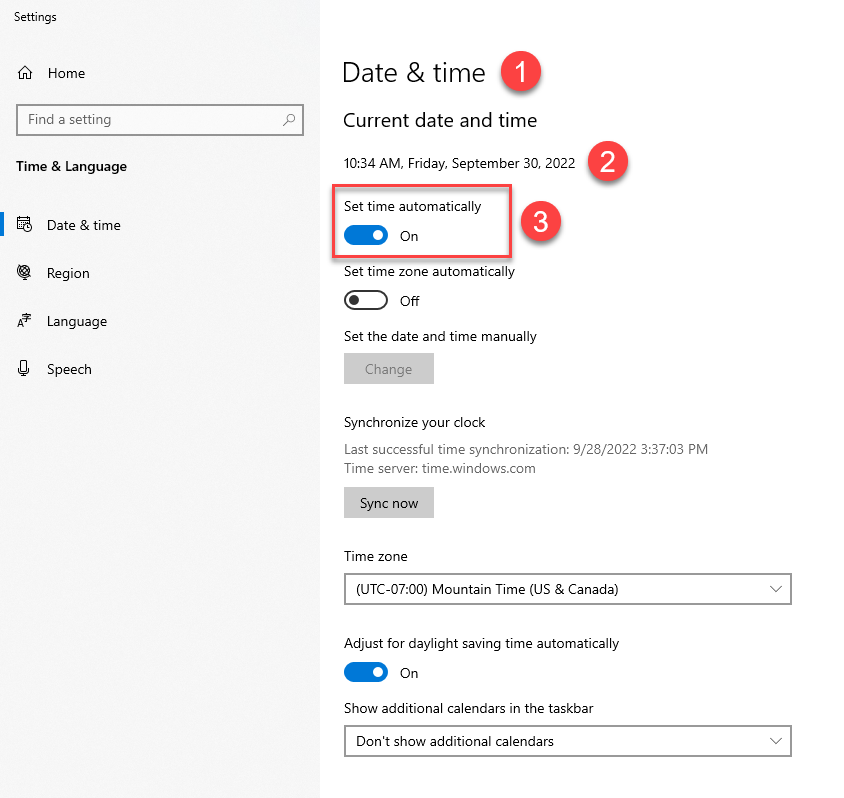 What to do if the login problem continues: