Once the Grouped Returns have been delivered to the recipient, follow the steps below.
Accessing Grouped Returns
The Managing Member (i.e., Controller, CFO, Assistant, Head of Household) receives the email notification with an access link.
Click the embedded link to access the return.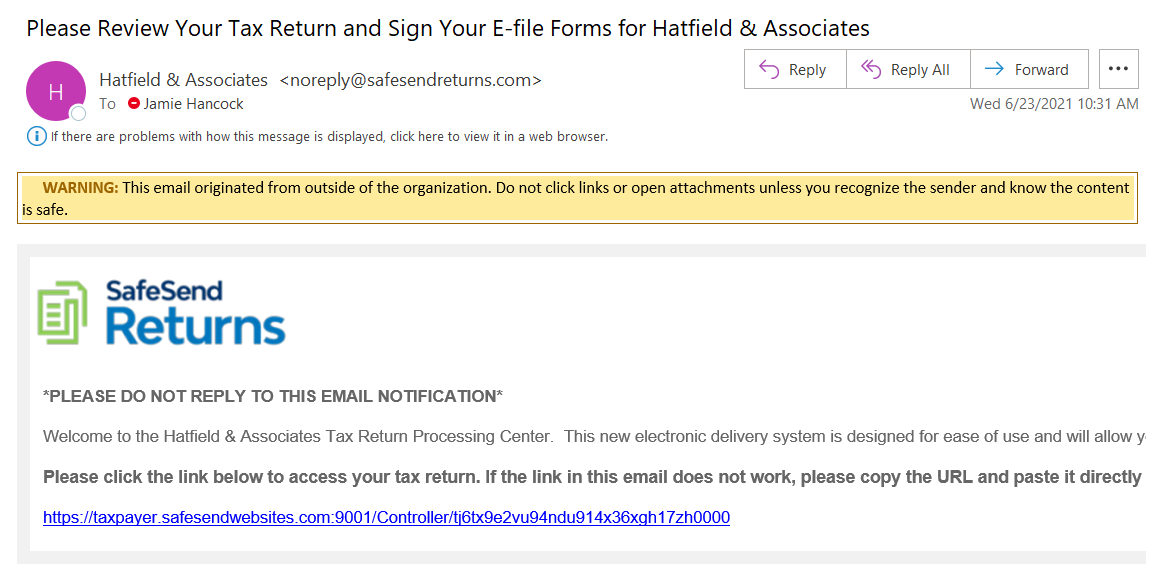 Click Here to Get Started.
One of two Authentication options will populate, email or mobile number.
Click on the Request Access Code button.
Enter access code.
Click Continue.
The Managing Member will be taken to the Tax Return Dashboard.
Tax Return Dashboard
The Managing Member can sort returns using the column headers or perform actions using the Action column menu (...).
Click Actions Column.

Open Tax Return.
Download Tax Documents.
Email Tax Documents.

Double click the return name to open it or select Open Tax Return from the Actions Column.
The Managing Member can review, forward, download, sign the return or delegate signing, and distribute K-1's.

Once the Managing Member opens the return, they will be prompted through the same Client Experience as SafeSend Returns.
Reminders for payments and signatures will be sent to the Managing Member.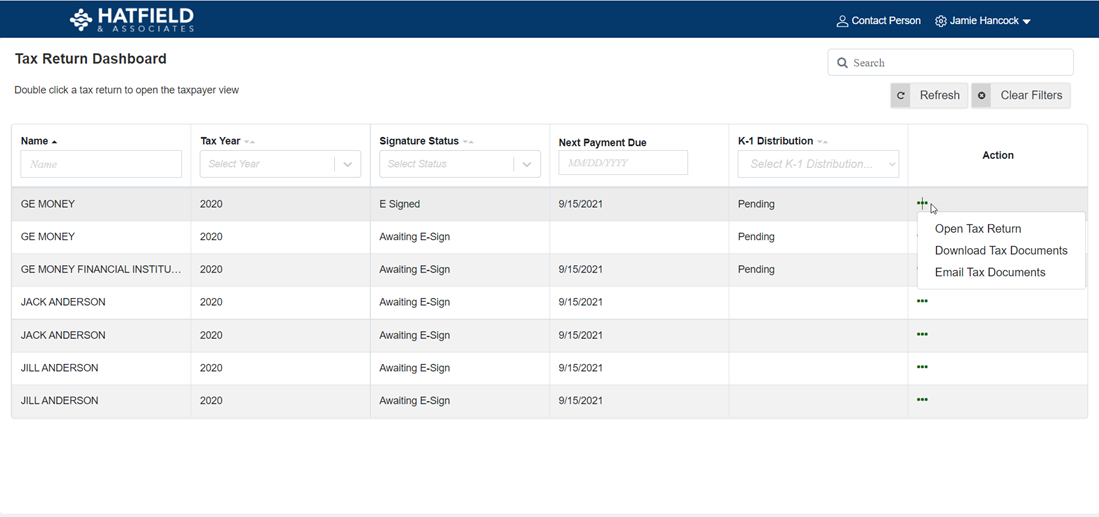 Click on the arrow icon to return to the Tax Return Dashboard.

Once back to the Tax Return Dashboard the Managing Member will be able to view the Signature Status of each return in the Group.

For married filing joint tax returns, the Taxpayer has to e-sign before the Spouse can. There is not an option to deliver to the Spouse first.
The actions will be greyed out for the Spouse until the Taxpayer completes the e-signing process.