The Grouped Returns recipient can follow the steps below to access, sign, delegate signing, distribute K-1s, and/or forward their returns.
Important
Signing and voucher reminder notifications will be sent to the Managing Member. The Managing Member can send reminders to sign to the spouse.
Accessing Grouped Returns
The Managing Member (i.e., Controller, CFO, Assistant, Head of Household) receives an email notification with an access link.
Initial Email
The Managing Member receives an email with a link to the designated return.
Click the access link to get started.
Start Page
Click Contact Person to reach out to the firm if you have any questions.
Click the tab Click Here to Get Started to proceed to Authentication.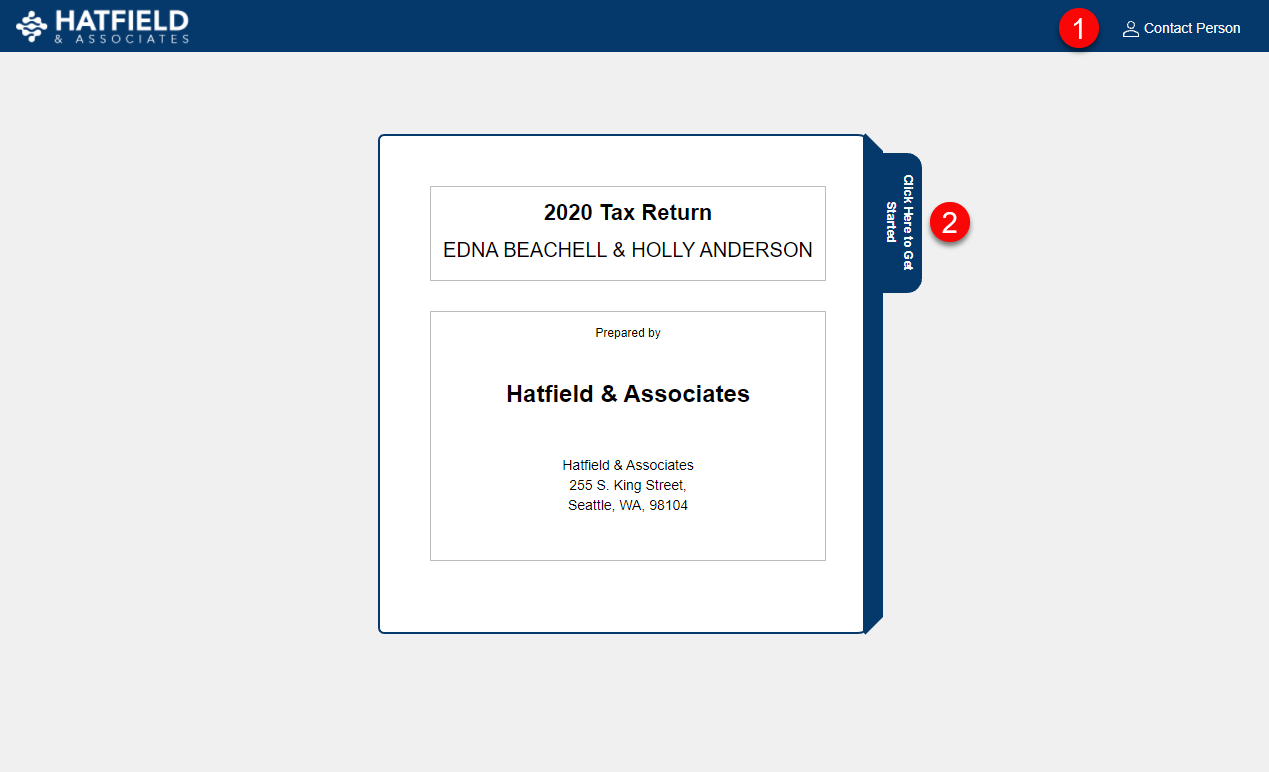 Authentication
One of two pages displays based on firm settings:
Email Access Code - An 8-digit access code is sent to the same email address the initial email was sent to.
Mobile Access Code - A 6-digit access code is sent to your cell phone via text message.
Click the Request Access Code button.
Enter the 6 or 8-digit access code in the code field.
Click Continue to proceed to the Tax Return Dashboard.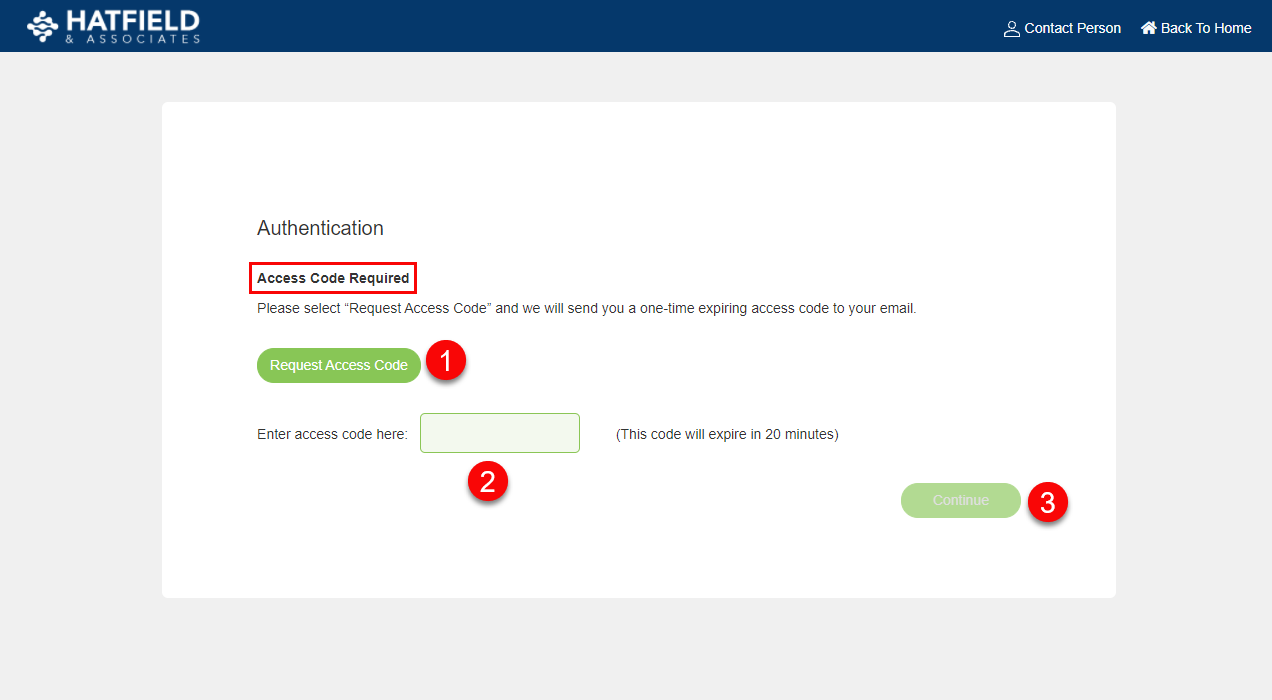 Tax Return Dashboard
The Managing Member can sort returns using the column headers or perform actions using the Action column menu (...). They can easily see the Signature Status of each return on this dashboard.
Action Menu
Click the Action menu (...).
Click Open Tax Return to work through the Client Experience (review, sign, distribute K-1s and pay).
Click Download Tax Documents to download signed e-file forms.
Click Email Tax Documents to forward a PDF copy of the return to a 3rd party.

The recipient will not be prompted to sign, distribute K-1s, or pay. They will only receive a PDF copy of the return.
Send Reminder to Spouse
The taxpayer must sign before the spouse. There is not an option to deliver a return to the spouse first; all returns will be delivered to the Managing Member first. The Send Reminder option is not available until the taxpayer has completed signing.
Click the Action menu (...).
Click Open Tax Return to see the landing page for the return.
Click Send Reminder to send a signing reminder to the spouse.