The Stripe Integration for Client Invoicing provides firms the option to require clients to pay Invoices in product prior to accessing the tax return.
Requirements to use the Integration
To use this integration, the firm must have an active Stripe account. Instructions for setting up this account or inputting existing account details are detailed in the Setup section below.
Setup
Click Settings in the SafeSend Returns System Admin account.
Open Vouchers and Invoices

.
In the Vouchers window
Toggle Enable Invoices button to the right.
Ensure the box for Allow user to replace invoice is checked.
Under Invoice Payment Processing, toggle Stripe to ON.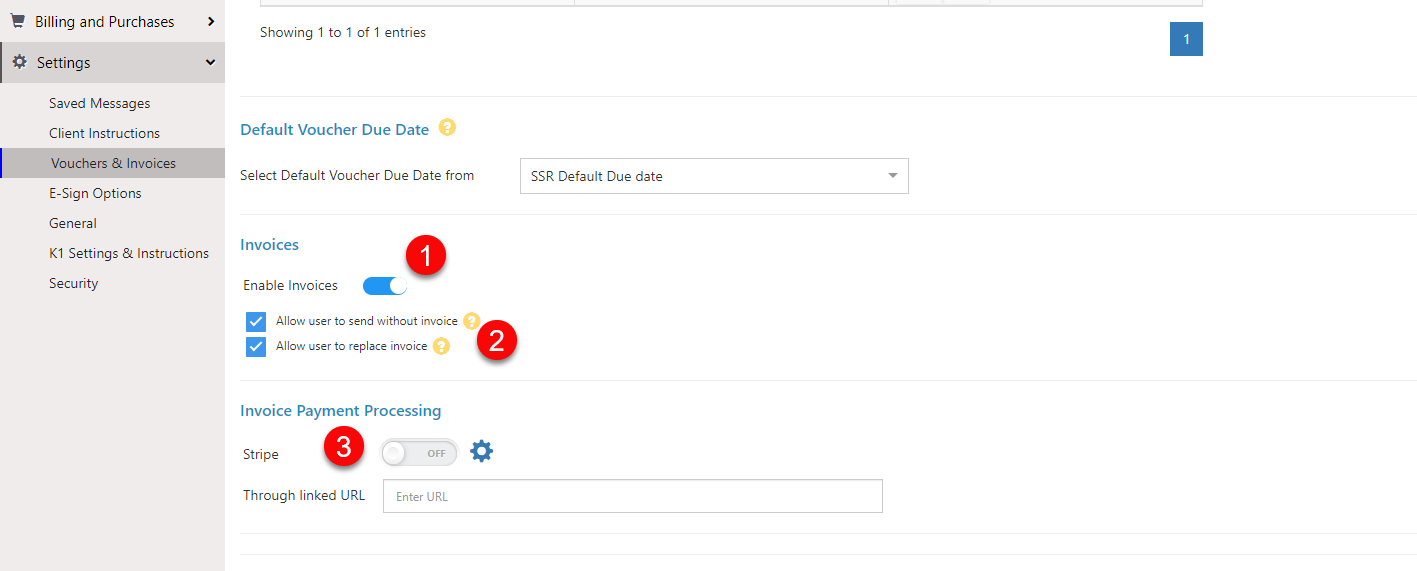 Click on Create Account, in the new Pop up window.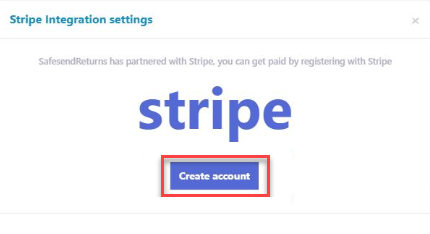 In the Create your Stripe account browser page
Enter in information to create account.

Click Create Account.
Log into an already existing Stripe account by clicking on Sign In.
Your Stripe account is now linked to your SafeSend Returns account.
Usage
Process a return as normal.

Add an invoice in the Invoices tab.

Finish processing and deliver the return.
Taxpayer Experience
Click on the email from the firm
Access the return by clicking on the folder.
Provide required Social Security Numbers and click Continue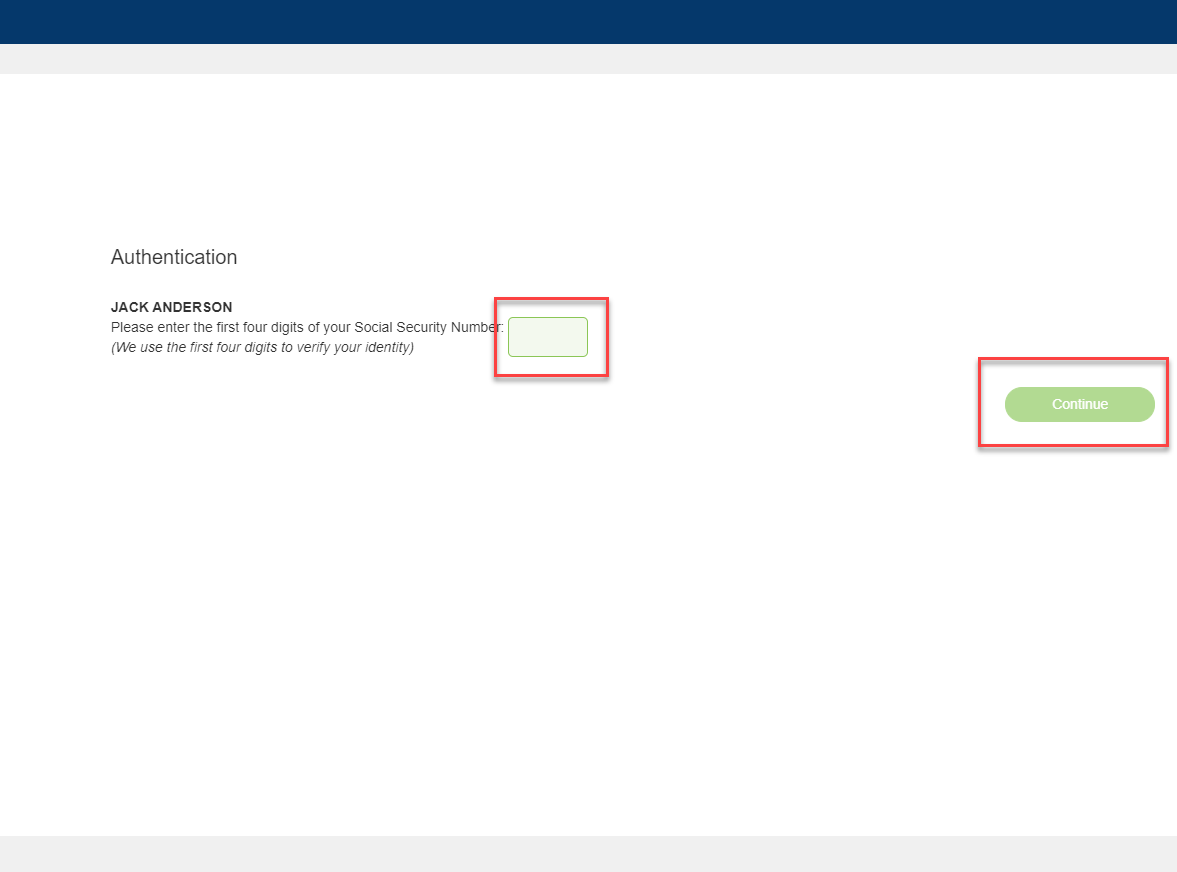 Click on Request Access Code.
Enter access code received from email.
Click Continue.
Read the initial message, and click on continue.
With Payment Required Enabled
Review the Invoice and click on Pay Now
Enter in Credit Card details into the popup window.
Click on Pay.
Continue the process of reviewing signing the tax return.
*Depending on the firms settings, the client may have the option to pay the invoice or pay later and continue to the return.
With Payment Required Not Enabled
Taxpayer has the option to either Pay Now or Pay Later & Continue
Once a selection has been made the taxpayer will either complete payment details as listed above or continue the process of reviewing signing the tax return.