After a return has been delivered to a client, firms can recall the return if changes are required.
Users can upload a new PDF copy of the return, or re-process it to correct payment/refund amounts, due dates, etc.
Recalled returns deliver back to the Send Tax Returns section and if redistributed to the client, count as the same return. Firms will not be charged twice for sending a recalled return.

When a return is recalled, signed documents will no longer be available for download, and the client will be prompted to sign again upon delivery.

Note: For instructions specific to recalling returns that have been uploaded via the UltraTax CS® Integration, see Recalling a Return in UltraTax.
Recalling a Return
In the Navigation Panel, under Tax Returns, Click on the Delivered Returns or Archive Returns tab.
Search by client name, client ID, or other identifiers to locate the return that needs to be recalled.
Click the More (...) actions option to the right side of the desired return.
Click Recall Return.
Click Confirm.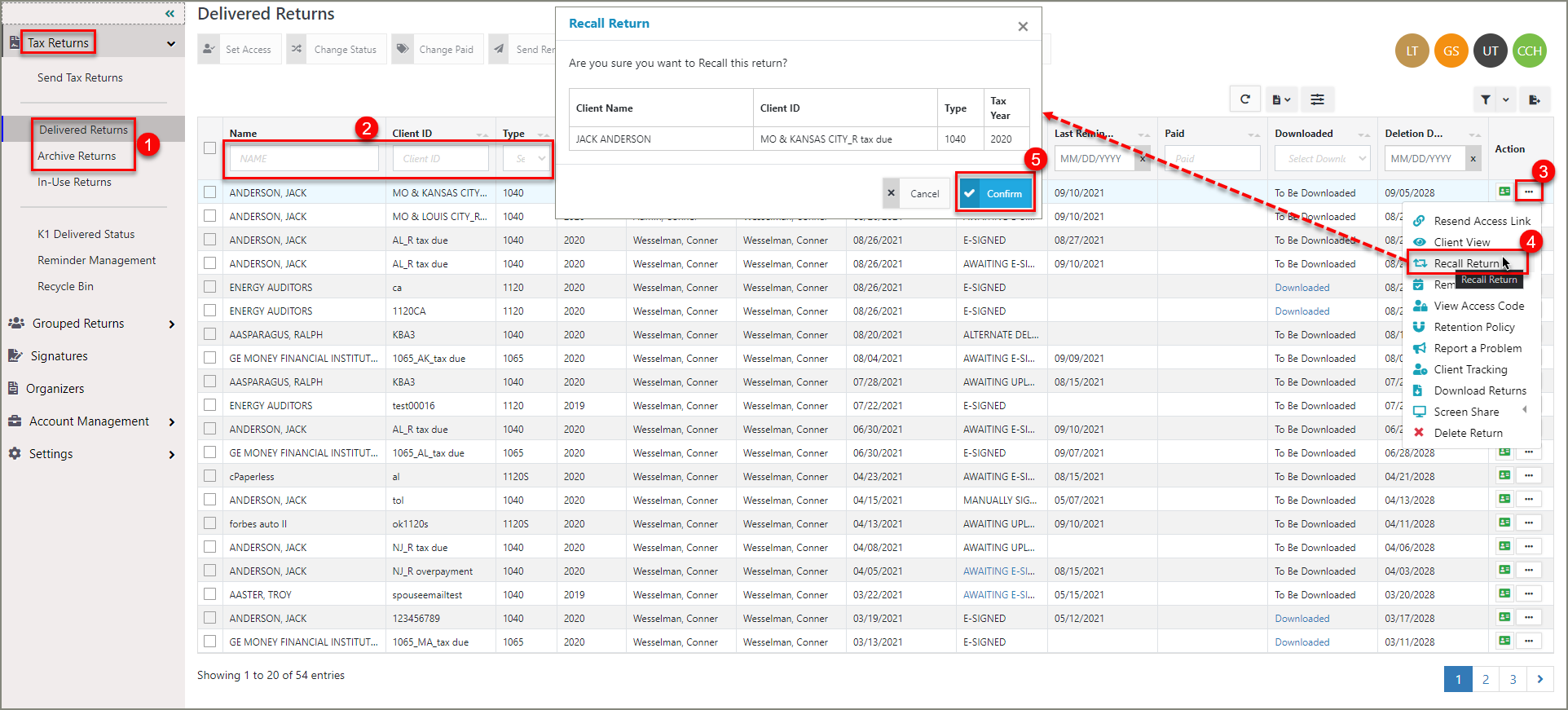 The recalled return has four actions available in the Send Tax Returns section:

Click the purple circle to Reprocess the return without re-uploading.

NOTE: The User will no longer have the option to upload a new return if you choose to reprocess.

Click the gray recycle arrows to Upload a new return in its place.
Click the yellow arrow to see Client Tracking for the return.
Click the red X to Delete it entirely.